THE EXHIBITION
Doctor Who Worlds of Wonder: Where Science Meets Fiction will explore the science behind the global hit series Doctor Who. Visitors will experience many of the Doctor's adventures, come face to face with a selection of iconic characters and explore some of the worlds visited on screen, all whilst learning about the real life science behind some of those memorable moments.
The eight zones set within this educational exhibition explore a diverse selection of exciting scientific topics and feature a wealth of iconic props and sets, and a unique collection of behind-the-scenes resource materials from the world's longest-running science fiction show.
Created in close collaboration with the team at BBC Studios along with scientific advisors specialising in broad range of scientific topics. This inspiring, interactive and all-encompassing exhibition has been designed especially for science centres, natural science museums and attractions. It is a must-see for families, school groups, Doctor Who fans, curious minds and future scientists, whether or not they have seen the TV show.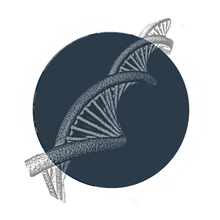 A WEALTH OF SCIENTIFIC TOPICS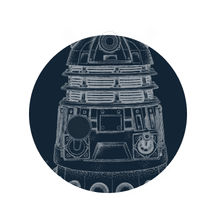 ICONIC MONSTERS, GADGETS AND PROPS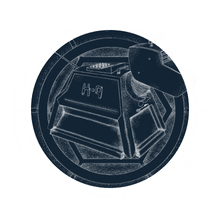 UNIQUE MODELS, SKETCHES AND CONCEPT ARTWORKS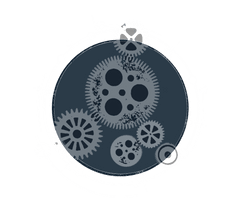 CONTRIBUTIONS FROM SPECIALISTS BRING THE SHOW TO LIFE
VISITOR EXPERIENCE
From the show's very beginning in 1963, science has played a part in the development of some of the key stories and characters in Doctor Who. Now visitors can explore a variety of these science topics, taking them on a journey from the furthest stars to the depths of the ocean. Find out if time travel is actually possible, and delve into the TARDIS Tech Room to examine the technological capabilities of the Doctor's gadgets and gizmos. Uncover the secrets of black holes and wormholes, consider the possibilities of life on other planets, and discover the science behind why the TARDIS is bigger on the inside. A visit to the Monster Vault is an opportunity to come face to face with many of the Doctor's terrifying alien adversaries – and learn about their connections with real science.
The exhibition also explores life on Earth: how weird and wonderful nature has inspired ideas seen in Doctor Who, and how the natural world is often stranger than fiction. Science is rapidly advancing our understanding of the nature of the universe, and discovering more about ourselves and our precious Earth. But what might DNA manipulation, cloning and artificial intelligence mean for our future? Visitors can explore some of these scientific hot topics, all of which have featured in Doctor Who episodes.
"Outside those doors, we might see anything. We could find new worlds, terrifying monsters, impossible things. And if you come with me… nothing will ever be the same again!"
- The Tenth Doctor
Bioscience Frontiers explores life on Earth: how weird and wonderful nature has inspired ideas seen in Doctor Who, and how the natural world is often stranger than fiction.
The Lab looks at how science is revolutionising our world, and as technology races ahead, what might it mean for the future of our species – and our planet?
In the TARDIS Tech Room visitors discover more about the Doctor's gadgets, time travel, cloaking technology, and why the Doctor's famous blue box is bigger on the inside
Cosmic Curiosities looks to the stars: here visitors learn more about deep space exploration, black holes, and the latest thinking on big questions challenging astroscientists today.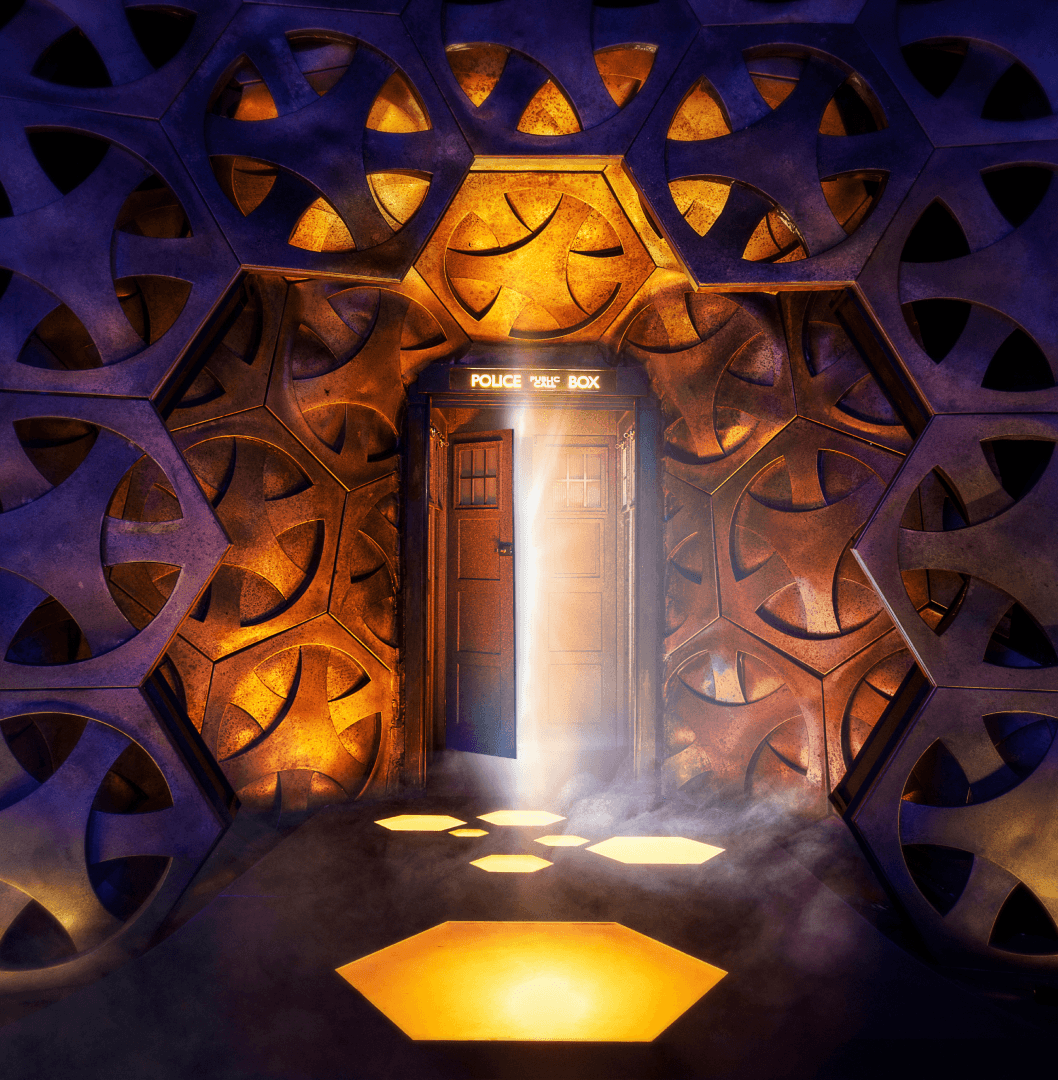 The Power of Doctor Who
For almost 60 years Doctor Who has occupied a unique place in the television landscape. Much loved by viewers both young and old, it continues to explore mind-bending scientific ideas and advances, and inspires generations of scientists, engineers and artists.
The iconic characters, monsters, stories, and settings of the show provide a perfect guide through the wondrous worlds of space, time, and life sciences.
The world's longest running sci-fi series – first televised in 1963
More than 860 episodes (and counting...)
Broadcast in over 50 countries
644m Views/ 1.58m subscribers on YouTube
4,900,000+ Likes on Facebook
1,600,000+ Followers on Twitter
670K followers on Instagram
AWARD WINNING CREATIVE TEAM
Following their work on the hugely successful Doctor Who Experience in both London and Cardiff, Sarner International, a renowned international experiential design and production practice, worked closely with BBC Studios to create and produce the brand new touring exhibition, Doctor Who Worlds of Wonder.
Paula Al-Lach, BBC Studios Events Director, Live Entertainment said that the team were "delighted to be working with Sarner again, following their creation of the Doctor Who Experience. It is really exciting to explore Doctor Who from this perspective and have the opportunity to take the exhibition to fans globally."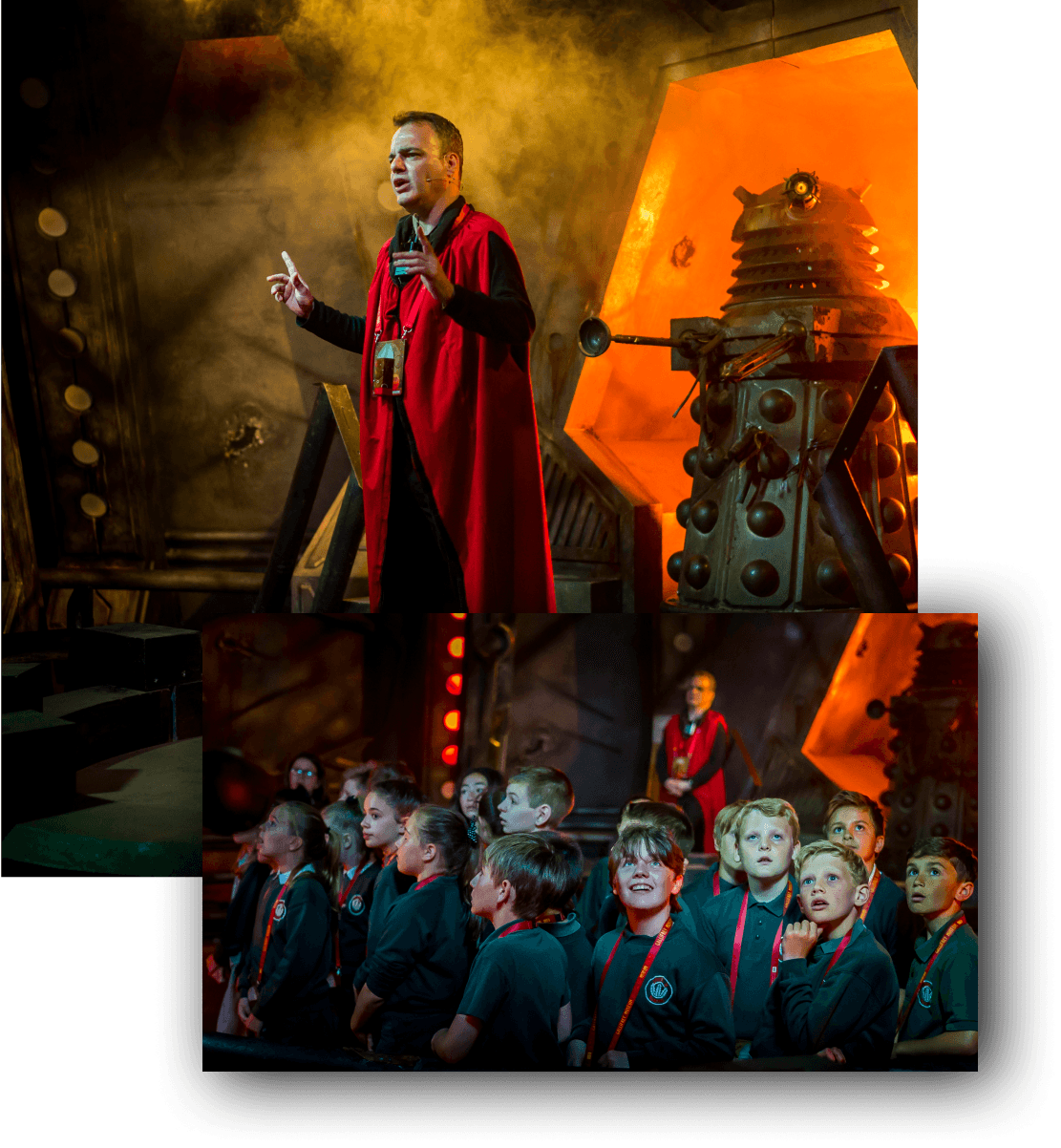 "For generations the many writers of Doctor Who have written stories inspired by real science - astronomy, astrobiology, quantum physics and nature itself… The exhibition is a celebration of the show but also the amazing breadth of scientific ideas behind it".
- Fiona Philpott,  
Director of Exhibitions at National Museums Liverpool
"Exploring some of the fantastic stories and characters from a scientific perspective will bring with it an exciting new way for our audiences to engage with Doctor Who. Props, costumes and other artefacts from the show will help create truly fascinating Worlds of Wonder."
- Jeff Parker,  
Creative Producer BBC Studios Live Entertainment.